Established in 2019 , Kaleidorug is a designer rug brand created by artist and designer, Taline Temizian.
The brand offers rugs with pre-existing designs as well as bespoke possibilities.
Each rug is designed & engineered in formulas and configurations as well as scales that make it possible to infinitely arrange the rugs in any space, scalable and flexible to adjust or add onto. Each piece is Interchangeable, modular parts form the essence of the brand that can come apart like puzzle, making flexible interiors an easy option.
KALEIDORUG also includes regular (non-modular) rugs with both conventional and unconventional shapes, colours, textures, weaving and pile heights.
We collaborate with various manufacturers both locally and internationally with various capacities and levels. Eco- friendly special yarns as well as certified ethical wool products are all available.
A book by Roland Barthes I received as a gift titled "THE FASHION SYSTEM" was the first spark that pushed me to look at product design not just as something based upon aesthetic theory and form/function research and development, but as mathematical formulas and values in terms of variables and signs / codes.  Despite being already familiar with coding and design from early education that went all the way back to the 90's, I still didn't quite formulate and apply this to the world of design  and practical product development.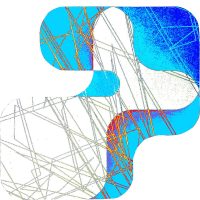 that starts in a time and place of a great significance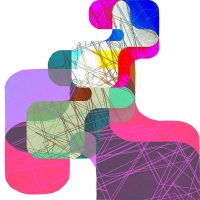 Fast Forward – 2008 at London College of Communication. Post-grad study year of Visual Communication where we were presented a brief by the course director that said NETWORKS .
One word and absolutely no direction. I decided to think of Networks as possible ecosystems. And back then I didn't have much understanding of as many networks except I thought I knew a little about Fashion Networks and how it worked .., or at least how it looked it worked since my Fashion Design studies at the prestigious Parisian school ESMOD. I chose THE FASHION SYSTEM as a starting point to develop The Networks Project.
I imagined scenarios and structured the project as mathematical formulas and pseudo-codes that translated visually. Being on a Visual Communication course, I also worked with typography and imagined the shapes of Cornel Windlin's alphabet – MOON-BASE ALPHA as starting point and transformed them into giant letters and communication mediums that shift and juxtapose with variables and certain external influences/ numeric, emotional and other ..
This led to a catalogue of works that were the basis of the coming 10 years of my practice as an artist and designer.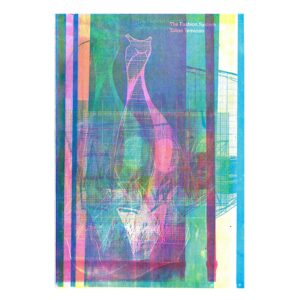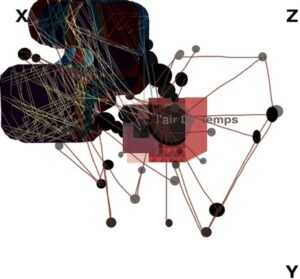 Late 2016 , I was asked to create installation at Sketch London during the London Design Week in 2017 . I created a new body of work where I started from imagining the forms as three-dimensional objects,.. Kinetic, light and other modular moving parts and other mixed media interpretations with a certain system that runs it , I called the show "SYSTEMS + NETWORKS".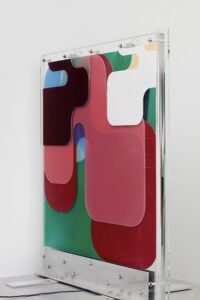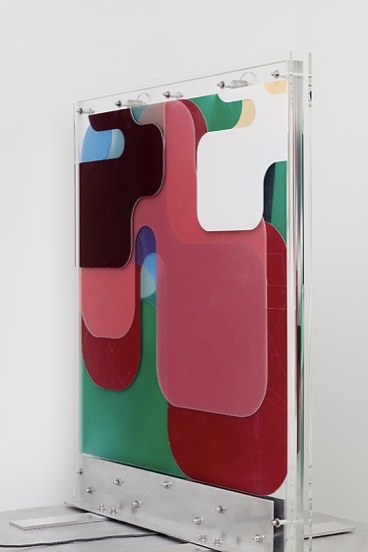 I continued to develop these ideas in my art practice into much complex works, drawings, technical blue-prints, digital artworks, videos and exhibition plans – The most significant was a plan for an imagined installation exhibit named "Networks Matrix". This included a floor installation which was inspired by my visit to Art Basel that Summer/ June 2017 and a trip to the Kunstmuseum Basel / Gegenwart. I sent this plan to Paul Smith's office for a possible collaboration. This led to a show hosted by Paul Smith in London at their showroom at Albemarle street in 2019.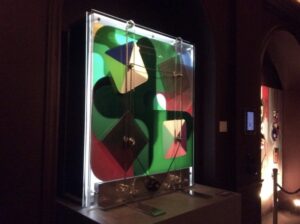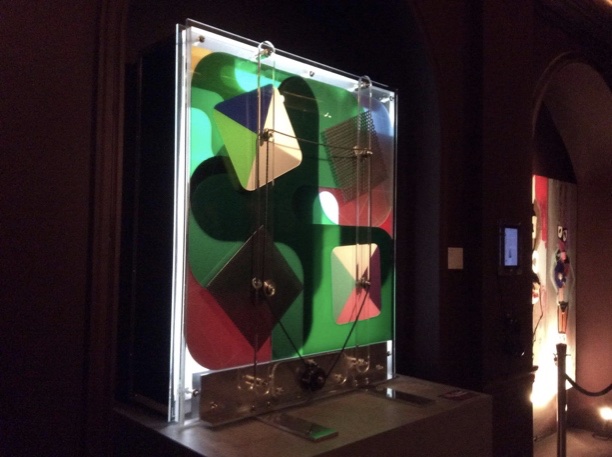 Along with new series of interactive set of installations I designed for this new show called NETWORKING SERENDIPITIES I also influenced by a conversation with the design team I started working on the blue prints of my upcoming brand of designer rugs and produced my first  unique edition rug /floor installation. A One-off artefact which was the genesis of KALEIDORUG.  
This rug was called the same title as the artwork  "IT'S AN OVERKILL" , An auto-portrait I created for the same show.